Upcoming Events
Naviance Kick-off: Students log in here: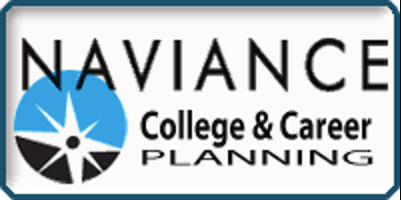 January is Course Selection Month!
Students
will be provided with teacher/counselor advising, presentations, paperwork and other resources to help them decide on their course selections for the 2019-20 school year. Many resources are posted in the "Course Selection Information" tab located on the right hand side of this page.
PSAT Scores
Students are able to look up their October PSAT test results on their College Board accounts.
Username

: absandyourID# (example: abs2280999)
Password:
astros20 (Juniors)
astros21 (Sophomores)
Astros22! (Freshmen)
Testing
February TBD
ACCESS Testing for EL students
March TBD

Illinois Science Assessment for Biology students
Tuesday, April 9

PSAT for 9th, 10th graders and School Day SAT for 11th Graders
Remind Sign Up:
Stay informed about messages from Counseling
For Remind messages regarding
Shepard Counseling announcements
Parents only: Text the message @e9510

to

81010
(If having trouble, then text it to 773-530-2210)
For Remind messages regarding
Shepard Senior College Announcements
Seniors only: Text the message @senkio to 81010
For Remind messages regarding the
Shepard Junior Class
Text the message @4h2k77

to

81010
College Representative Visits to Shepard
One of the best ways to learn about colleges is to meet with a representative from different colleges. See the tab on the right of this page for procedures on how to meet with a college representative. Click the "Calendar" tab to see who is visiting our campus and dates of their visits. September and October are busy with college visits so check the tab often for additions!
Moraine Valley Community College
Andriana Esparza
MVCC Admissions Recruiter and D218 Representative
Want to schedule an appointment?
Schedule through calendly
Visit dates are as follows:
March 13th
April 3rd
April 17th
Illinois Student Assistance Commission
Visit dates are as follows:
February 27th
March 13th
April 3rd
April 17th
College Counseling Newsletters
Here you will find bi monthly information about the college application, financial aid and scholarship process.
Field Trip to Moraine Valley College for Juniors
March TBD
Bus transportation available
Moraine Valley College & Career Night
Wednesday, April 3, 2019 6-8pm
Moraine Valley Community College
9000 W College Pkwy, Palos Hills 60465
** Discuss with representatives from more than 150 public and private colleges, proprietary schools and armed forces about the admission process, academic offerings, student life, athletics, financial aid and more.
* Representatives from Moraine Valley Community College will be on site to provide information about transitioning into colleges.
The Moraine Valley Vet Assistant class

will start on January 15, 2019, for the Spring semester.
EXCEL EDGE TEST PREP CLASS-SAT 1600 @ D.D. Eisenhower High School.
The cost of the course is $280 per student.
Registration closes January 18th, or when all sections are filled. Questions, see your counselor.