Upcoming Events
Naviance Kick-off: Students log in here: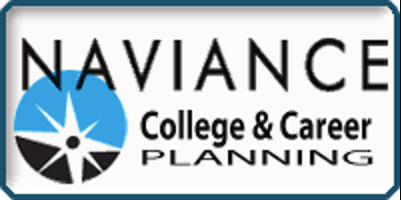 College Panel Night March 18th
Power point is under the college tab
Colleges that participated were:
University of Illinois Springfield
Indiana University Purdue University Indianapolis
Governors State University
College search, application completion, financial aid, etc.
Attached

is the

Facebook

Live

link to the Shepard Facebook page if you would like to view the presentation.
A video of the
evening
will be available soon.
Testing
see more information on the testing tab on the right
Tuesday, April 9

PSAT for 9th, 10th graders and School Day SAT for 11th Graders
Remind Sign Up:
Stay informed about messages from Counseling
For Remind messages regarding
Shepard Counseling announcements
Parents only: Text the message @e9510

to

81010
(If having trouble, then text it to 773-530-2210)
For Remind messages regarding
Shepard Senior College Announcements
Seniors only: Text the message @senkio to 81010
For Remind messages regarding the
Shepard Junior Class
Text the message @4h2k77

to

81010
College Representative Visits to Shepard
One of the best ways to learn about colleges is to meet with a representative from different colleges. See the tab on the right of this page for procedures on how to meet with a college representative. Click the "Calendar" tab to see who is visiting our campus and dates of their visits. September and October are busy with college visits so check the tab often for additions!
Friday, April 26, 2019
9:00 a.m. - 2:00 p.m.
SIU Carbondale Campus
SIU Day is a wonderful opportunity for your students to see and experience what SIU has to offer.
We are planning more than fifty authentic, exciting and interactive activities from various academic programs across our campus.
-Visit campus for a free, fun-filled day to discover your Saluki self. Lunch is provided!
-Talk to current students, faculty and staff about Saluki life in and out of the classroom!
-Experience hands-on activities. Go on site. Take the tour that targets your interests.
More information about the schedule for the day can be found on our SIU Day page.
Moraine Valley Community College
Andriana Esparza
MVCC Admissions Recruiter and D218 Representative
Want to schedule an appointment?
Schedule through calendly
Visit dates are as follows:
April 3rd
April 17th
Illinois Student Assistance Commission
Visit dates are as follows:
Moraine Valley College & Career Night
Wednesday, April 3, 2019 6-8pm
Moraine Valley Community College
9000 W College Pkwy, Palos Hills 60465
** Discuss with representatives from more than 150 public and private colleges, proprietary schools and armed forces about the admission process, academic offerings, student life, athletics, financial aid and more.
* Representatives from Moraine Valley Community College will be on site to provide information about transitioning into colleges.
Register Now!
Moraine Valley Open House March 30, 2019 9-12pm
Little Company of Mary
is offering a children's grief support program beginning Monday March, 4, 2019 from 6-7:30 pm
$25 registration fee
Please contact the Pastoral Care Department
9-4pm
Arlene Dulski
708-229-4299